Laser Assisted New Attachment Procedure LANAP
---


New Technology makes "traditional/old fashioned periodontal surgery" a thing of the past. Finally a gum disease treatment you don't have to fear (no incisions or stitches). The new standard of care for periodontal disease is Laser Periodontal Therapy. If you have been told that you need gum surgery or you have periodontal disease, this new technology replaces cutting of the gum tissue with the scalpel and does not require stitches. This means an easy recovery with minimal bleeding, which preserves gum tissue, reduces root exposure and sensitivity, and is reasonable priced as compared to traditional gum surgery.

The Periolase and the LANAP protocol is the only FDA Approved laser for the treatment of gum disease. It also has human histology research supporting its claims.



Traditional Gum Surgery vs. Laser (LANAP)



There is much less discomfort with LANAP than with traditional surgery. Most patients do not need to take pain medication and usually go right back to work and move on with their daily routine. In contrast, the recovery time for traditional surgery can take between 2-4 weeks during which patients can experience considerable pain and swelling.

LANAP takes less time than traditional surgery.

LANAP gives better, longer-lasting results. In fact, 98% of LANAP treated patients remain stable after five years, while only 5% reportedly remain stable after conventional gum surgery.

The healing time for LANAP is much faster because it is less invasive than scalpel surgery. The laser kills the bacteria in the gum pockets.

There is much less gum recession with LANAP. Since traditional surgery requires the use of a blade there is significant recession after surgery. This is a very important difference because recession can lead to aesthetic problems and tooth sensitivity.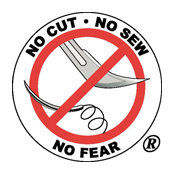 Other LANAP Videos: